This year we made the decision to invite a short list of bands, so we could put the money we usually spend on overhead into compensating the musicians. We are also fortunate that more groups stepped up to be included, even though we had exhausted our funds. Please know that any ticket price donation goes to compensate bands and back into the fund for next year's celebration. We are looking forward to seeing all of you in person next year!
Please feel free to donate directly to Balkan Night Northwest (all proceeds go to paying this year's bands and funding next year's festival)
Mousikorama

Mousikorama plays traditional Aegean Macedonian brass music and are well-known as a band for the best parties! Certain of Balkan Night Northwest's organizers are known to have dragged their entire family up a mountain one night, after midnight, on the chance of hearing them- they were not disappointed!
Mouzikorama is coming to you live from a traditional "rako-kazana," or raki-making still. For many centuries, villagers have distilled their own raki (tsipouro).
It is described as "the poor brother of wine" because it is usually consumed by the villagers and people without money to buy other liquor.
 Its production takes place in cauldrons, in the old way, by feel and experience.
Christos Papas: Clarinet
Konstantinos Tallidis: Trumpet
Antonis Kostopoulos: Trumpet
Lazaros Kostopoulos: Trombone
Ilias Vasileiadis: Daouli
Simos Konstantinou: Daouli 
Tip jar: https://www.paypal.me/SymewnKonstantinou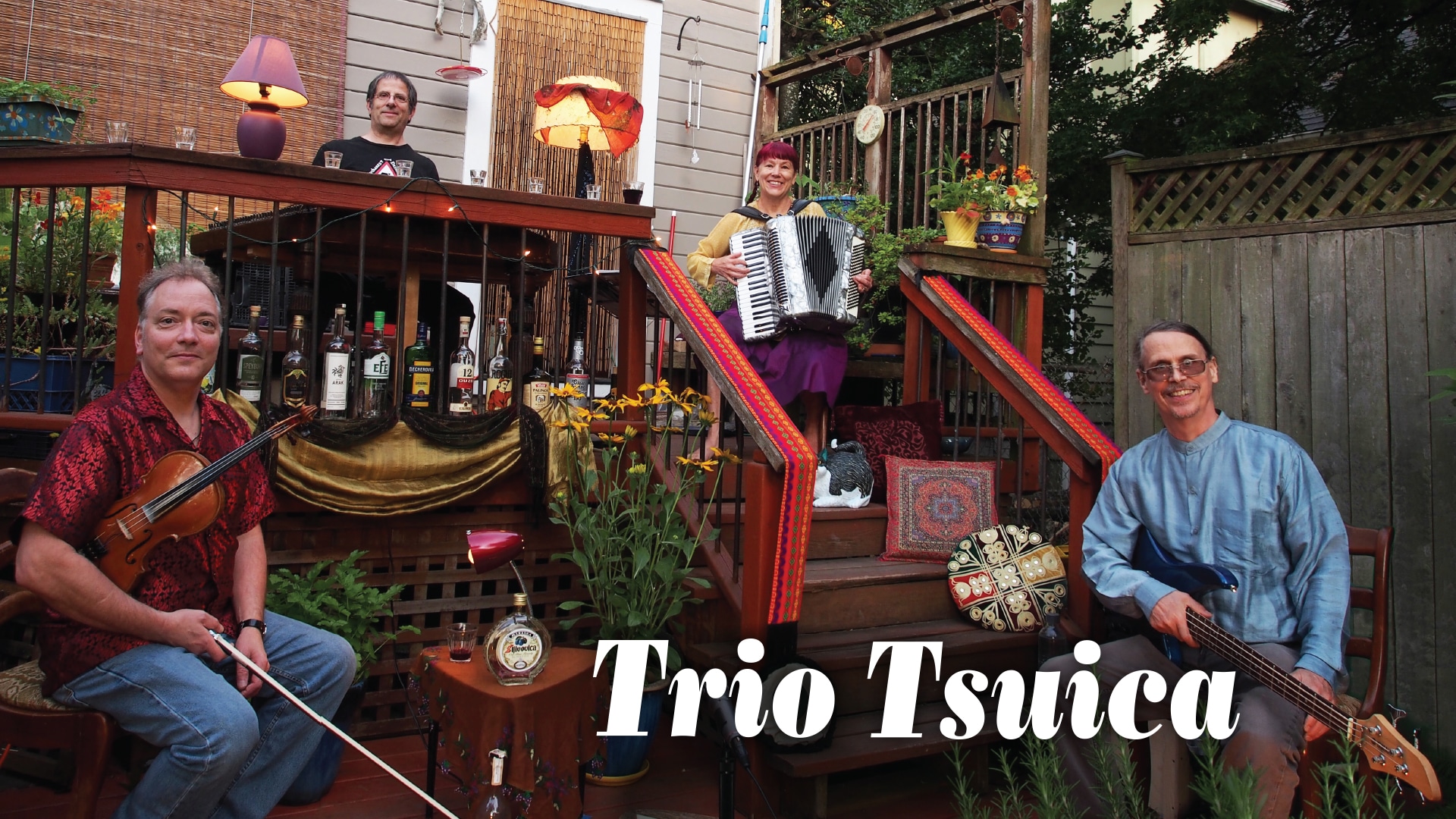 Trio Tsuica plays music of Romania, Hungary, and nearby countries. We're based in Portland, Ore. There are four of us. Long story.
The personnel:
Brent Geary, violin
Kathy Fors, accordion
Peter Whitmore, bass
Paul Beck, cimbalom / țambal
Tip jar: paypal.me/triotsuica
Dragi Spasovski and Michael Lawson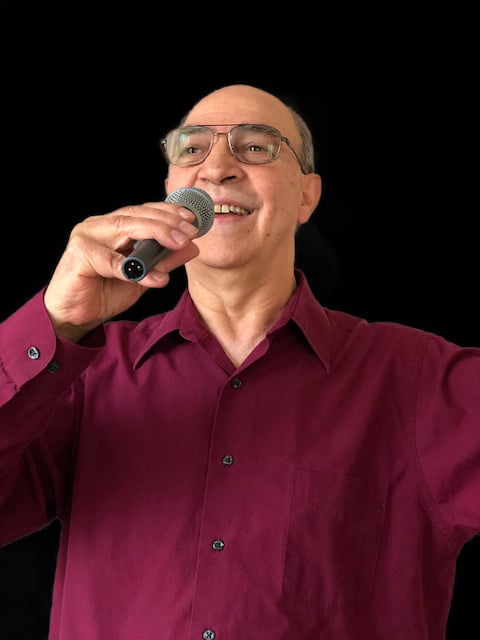 Dragi Spasovski and Michael Lawson perform together in this pandemic collaboration of voice and accordion.  Dragi, a gifted singer, is well known in Seattle, and in Macedonia, his country of origin.  Michael has led bands and played for the international folk dance community on the west coast for many years.  Together they offer some classics from Dragi's repertoire, as well as something new.
Tip jar: Venmo: @Lori-McConnell-15
Dimitris Parasxos and band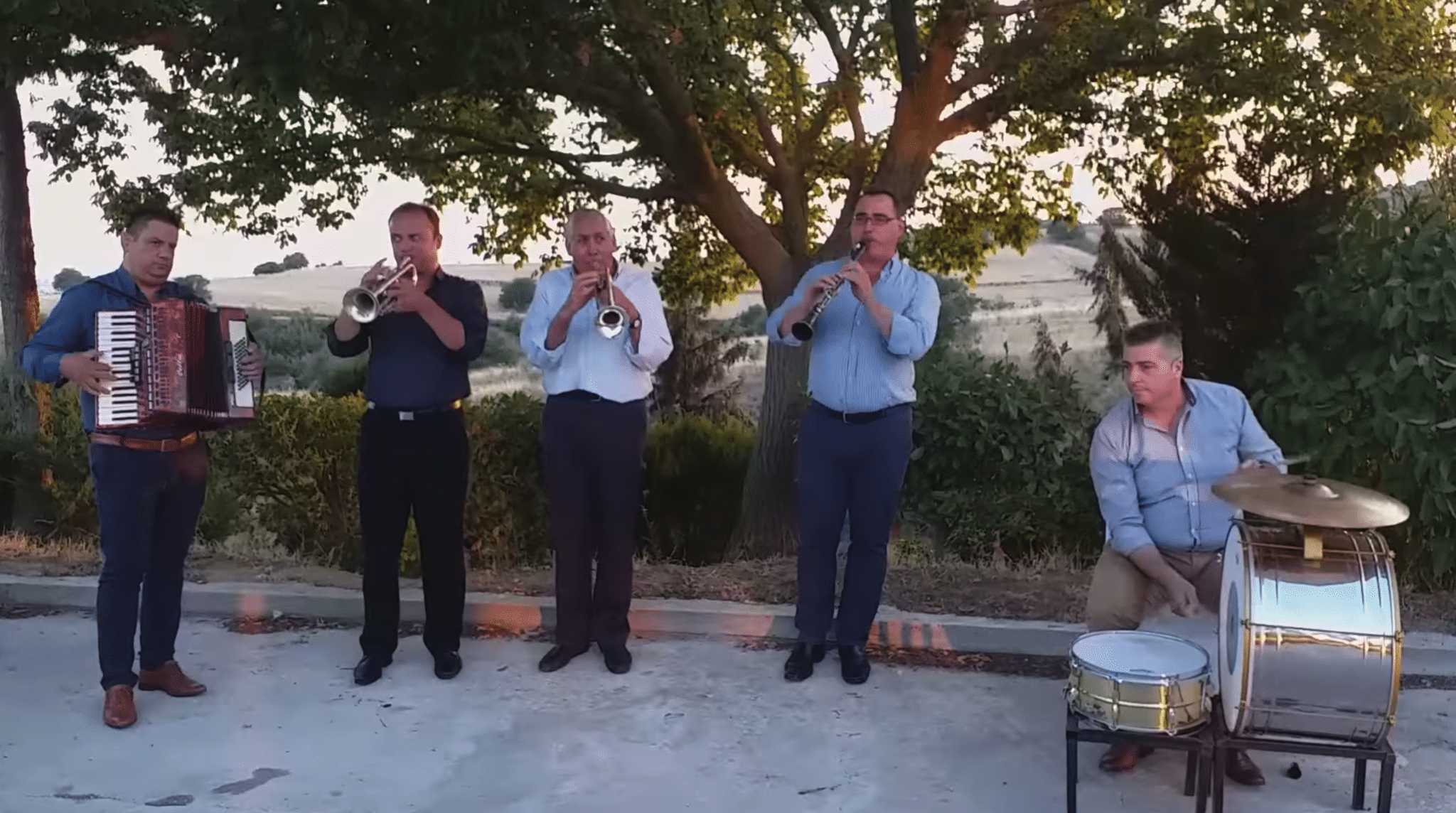 Dimitris Paraschos: clarinet, vocals
Thomas Grigoropoulos: vocals
Yiannis Litsios: vocals
Maria Hatzioannidou: vocals
Thomas Tsiotikas: violin, vocals
Petros Pipiliaris: keyboard
Andonis Papadopoulos: daouli
Thodoros Sitaras: cornet
Valeri Minchev: saxophone
Nikos Kardoyiannis: trombone
Sound and video by studio seven Kostas Paparousopoulos, Meliki Imathias Greece
Dimitris Paraschos, a self-taught traditional clarinet player, was born in Ptolemaida, Kozani. Later he settled with his family in Alexandria, Imathia. Originating from the Vlach village of Voio Kozani. Today, Dimitris Paraschos feels lucky to have parallel experiences and musical backgrounds from different places, elements that have influenced his choices. In his youth he experimented with the sound of the clarinet, sometimes the saxophone, mainly with the intent to perform melodies from his birthplace. His involvement with traditional music led him to a deeper understanding of Central and Western Greek Macedonia, as his personal identity seems to be stronger here due to his origin.
Influenced by the old school of musicians and although self-taught, with the musical group he maintains he has recorded more than 40 CDs.
In addition to being a great musician and band leader, he has recently published a fascinating book called "Identity, myth and reality," focusing on Vlach populations in two villages from the prefecture of Kozani. He has gathered some of the best musicians from his region for us!      
Tip jar: paypal.me/govetas
Note: Parasxos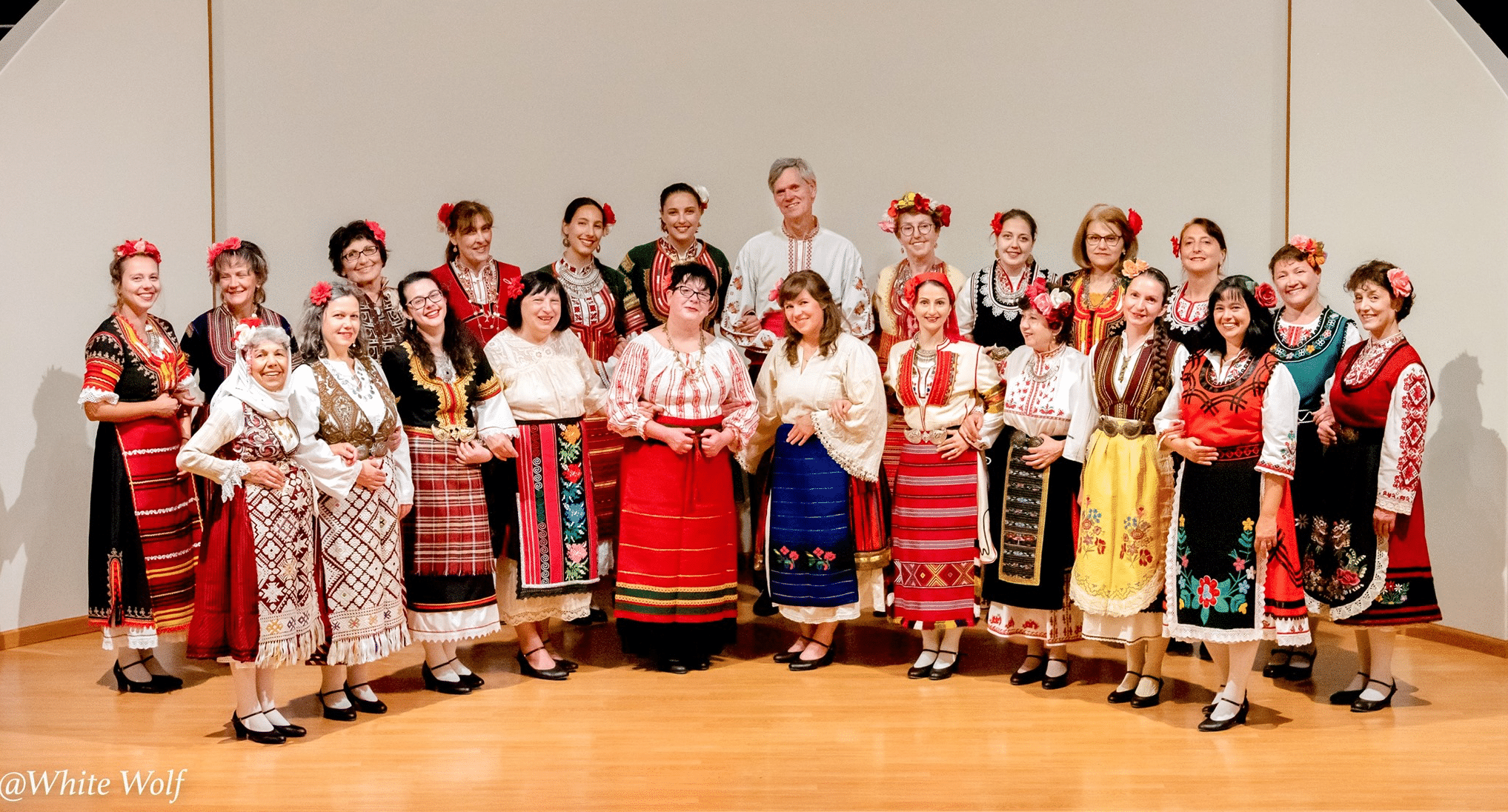 Bulgarian Voices of Seattle Women's Choir, founded by Mary Sherhart and directed by Michael Lawson, is a program supported by The Bulgarian Cultural and Heritage Center of Seattle.
The singing traditions of Bulgaria are as rich and varied as its history. Each region has its own particular vocal style and songs, and is represented by the choir members who come from all parts of Bulgaria.
Choir members participating in the 3 videos for Balkan Night Northwest 2021:
Aglika Ivanova VanHorn
Aleksandrina (Allie) Stoyanova
Daniella D'Louhy
Dolly Ivanov
Edi Valcheva
Evelina (Eve) Todorova Kobayashi
Iana Ivanova-Peev
Irina Bozhilova
Iskra Dimitrov
Kameliya Petrova – guest
Maria Bosilkova Medincova
Mariyana Spiridonova
Milka Bosilkova
Penka Encheva (Dinkova)
Radosveta (Rady) Tashev
Savina Uzunow
Snejana Tsanev
Svetlana Aleksieva
Sylvia Tashev
Trina (Dimitrina) Mostrov
Violeta Tihova
Yuliana Peeva
Zlatina Encheva
tip jar: Venmo Username: @Michael-Lawson-196
Note: BGVoices tip jar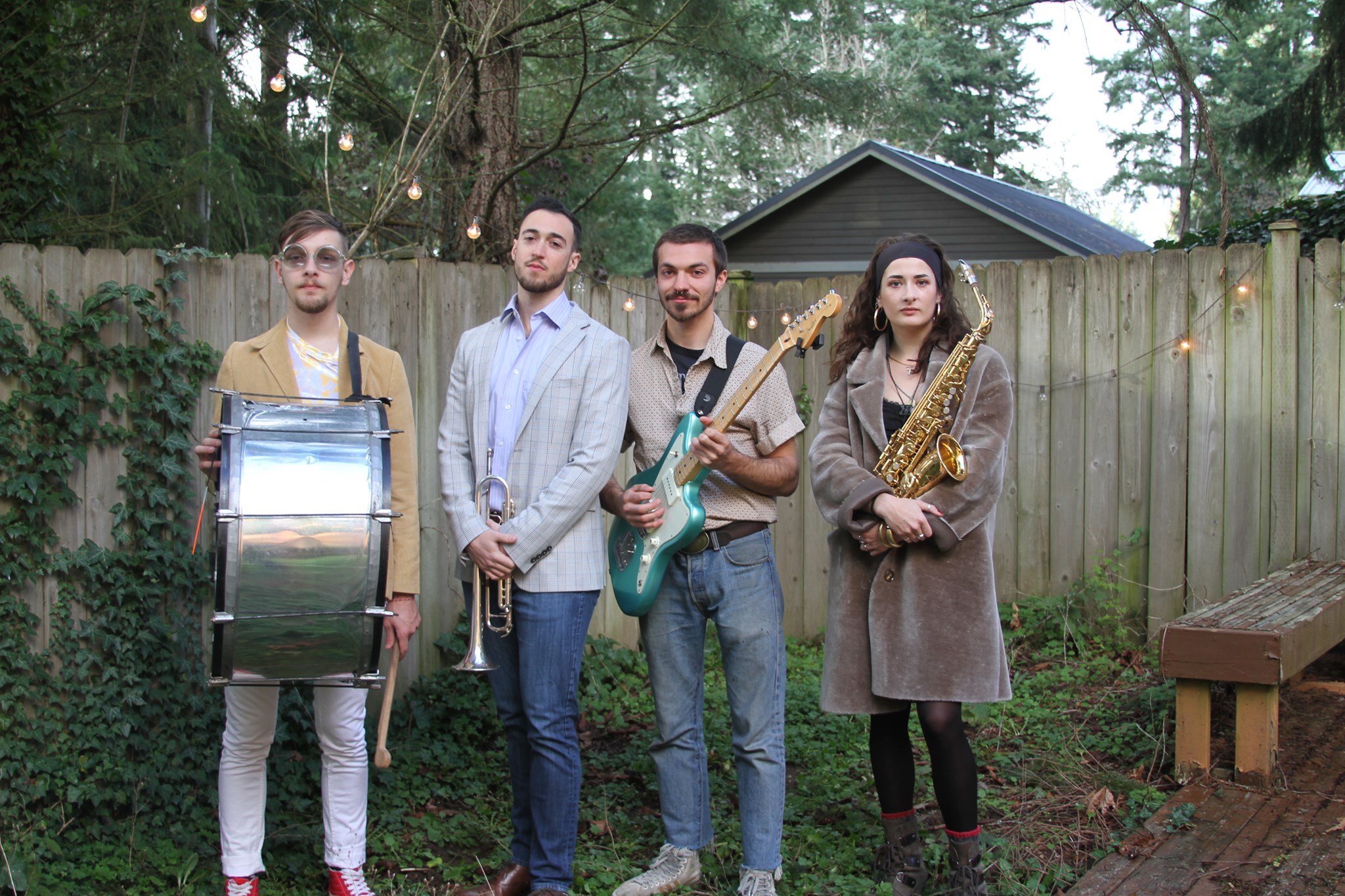 Melez Band exploded onto the scene two years ago with a passionate desire to take traditional Balkan Romani Brass into a fresh new form. Made up of four life-long friends, Melez Band's hot saxophone and trumpet harmonies, layered with Mik Bewsky's agile guitar, propelled by the machine-gun pop of Bobby Govetas's percussion will have you on the dance floor all night long. Fresh from a fall apprenticeship with none other than the legendary Balkan Romani trumpeter, Džambo Agušev, Melez Band has reached a new height, blending Eleni Govetas's soaring saxophone with Benji Rifati's driving trumpet melodies for a tight sound that has been filling clubs in Seattle and beyond. Easily the best Balkan Romani Brass group in the US!
Benji Rifati: trumpet
Eleni Govetas: saxophone
Bobby Govetas: goč
Mik Bewsky: guitar
Tip jar: paypal.me/bgovetas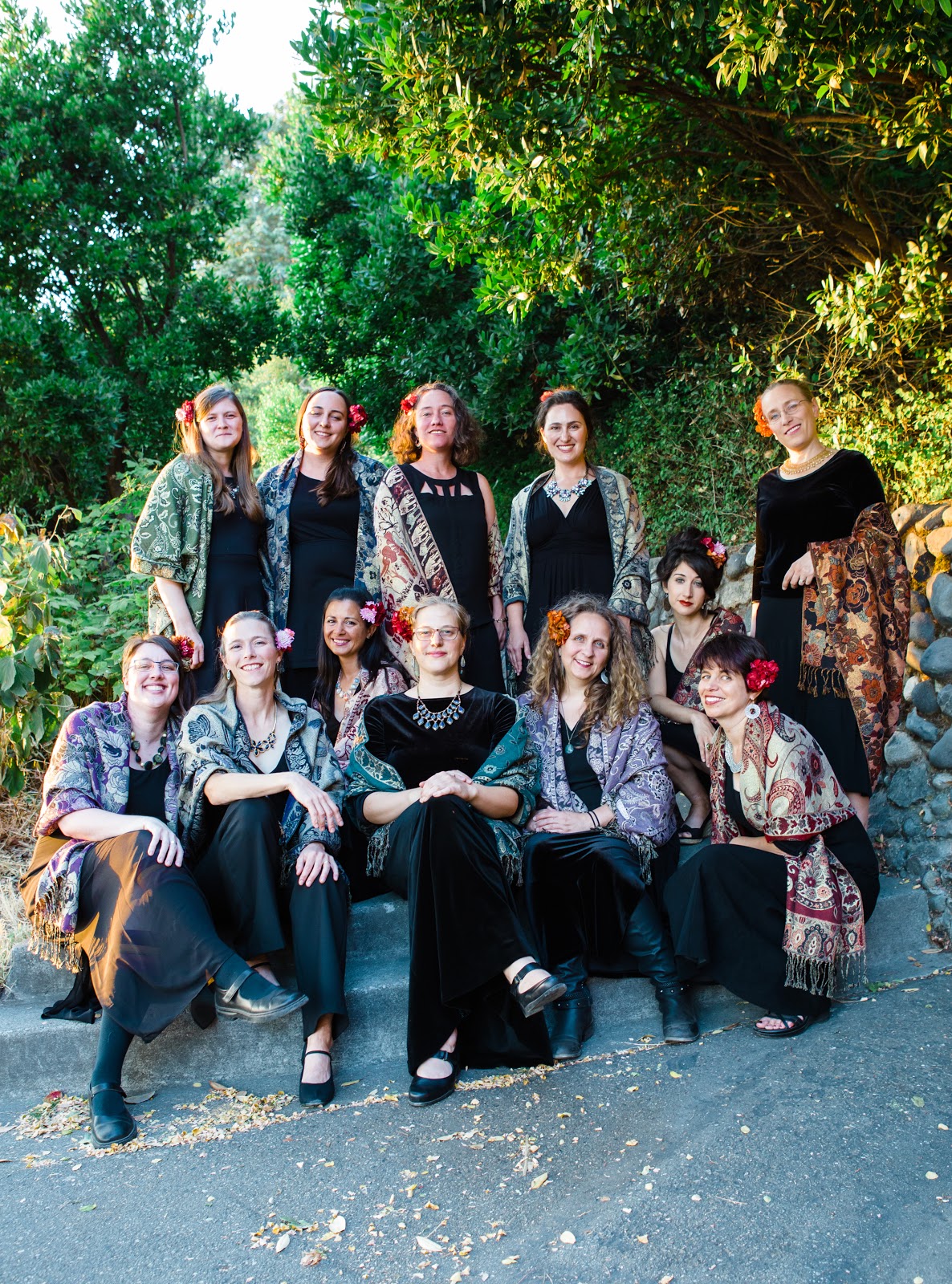 Dunava, or Дунава — the Bulgarian name for the Danube River — is also the name of Seattle's premier Balkan women's choir, made up of singers with diverse musical backgrounds and a wealth of performance experience who share a passion for intricate harmonies and traditional vocal techniques. Founded in 2005, Dunava is dedicated to studying and presenting songs and vocal traditions from the Balkans and Eastern Europe with respect and authenticity. Dunava has performed every year at Balkan Night Northwest since the beginning.
Singers:
Anne Egger, Christi Proffitt, Dina Trageser, Fiore Grey, Hila Lenz, Jen Morris, Jenny Sapora, Meredith Selfon, Olivia Gunton, Raisa Kreek, Ramona Wijayratne, Steph Boegeman, Teodora Dimitrova
Tip jar: paypal.me/RadostFolkEnsemble 
Note: for Dunava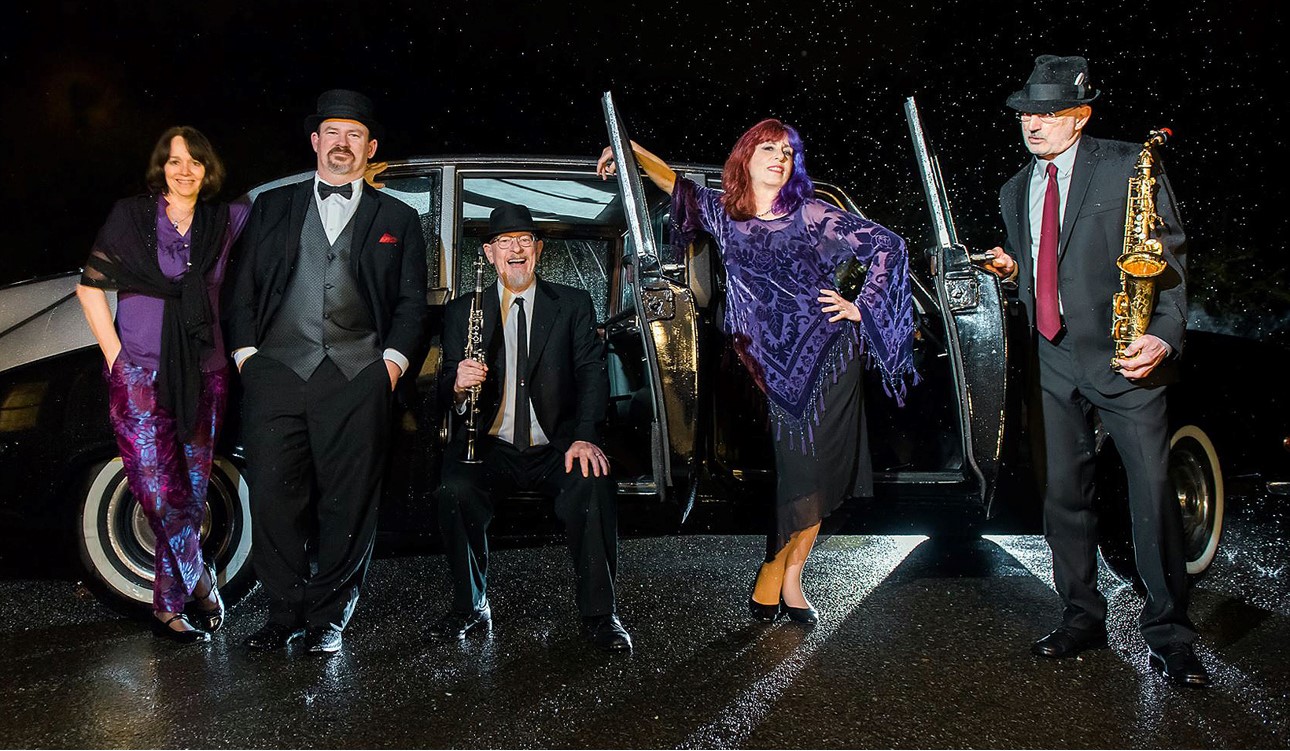 Balkanarama plays popular songs of the '70s, '80s and '90s from southeastern Europe, including many songs of the Roma, who migrated from India to Europe about a thousand years ago. The Seattle quintet uses modern instruments heard at contemporary weddings in the Balkans – alto sax, clarinet, keyboard, drums and bass – and four voices singing in eight languages. Balkanarama has performed at festivals, weddings, dance parties and concerts in the Pacific Northwest since 1997 and has released three CDs. Follow them at facebook.com/balkanaramausa.
Members:
Ferko Saxmanov, alto sax and vocals; Eva Moon, keyboard and vocals; Michael Gordon, clarinet and vocals; Susan Niemann, drums and vocals; and Kirk Hilse, electric bass.
Tip jar: http://balkanarama.com
Shasta Power Trio:

Lautareasca music from San Francisco.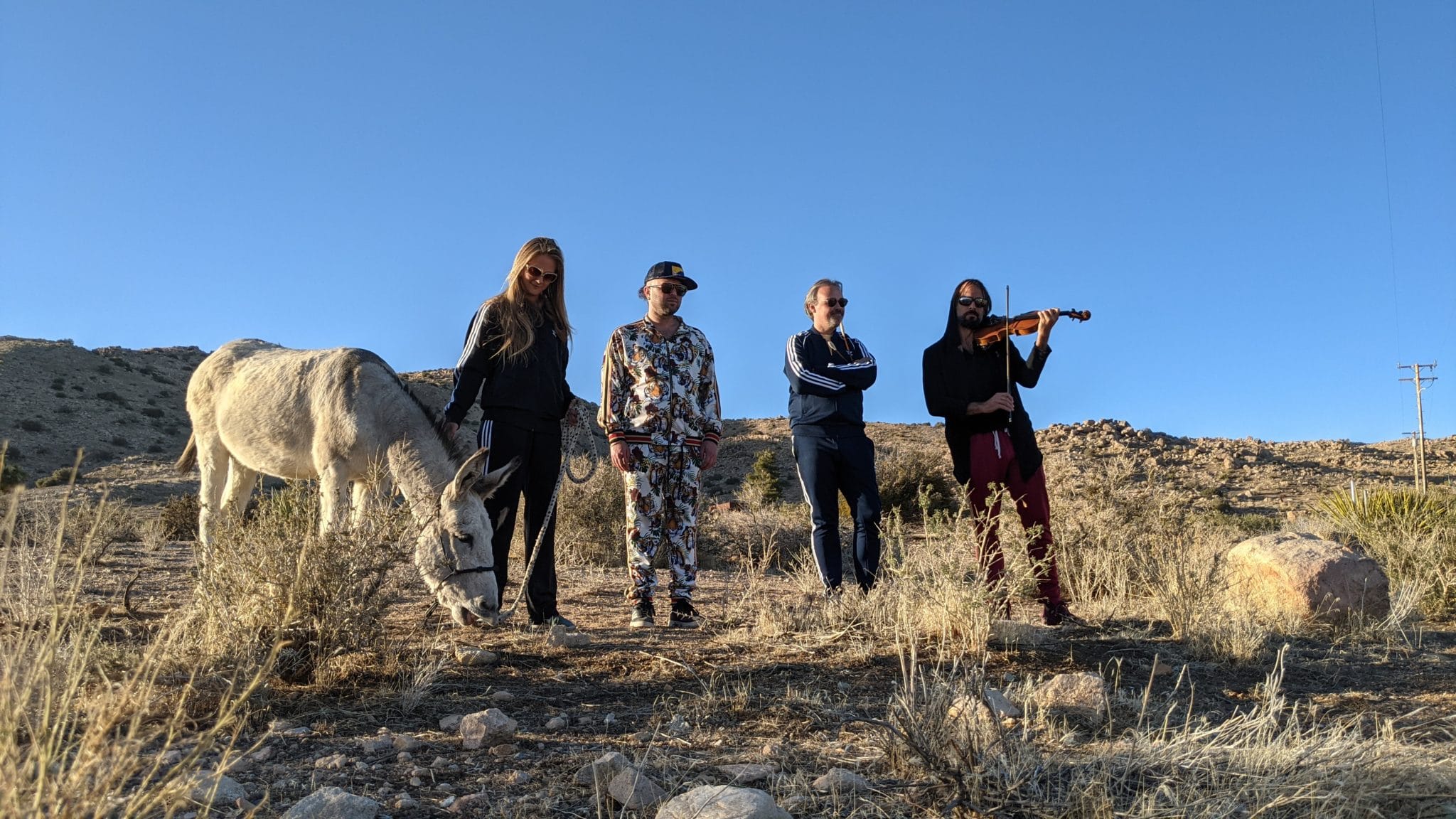 Shasta Power Trio is a new band, which performed live in public for the very first time only in January 2020, right before the pandemic hit! The Italian, American, and Dutch trio members share an intense passion for eastern European music, and in particular traditional and urban Romani ("Gypsy") music from different regions of Romania and surrounding countries.
Marco Ghezzo (violin) grew up in a small town in the foothills of the Italian Alps, where he started out playing at the traditional music festivals of his region. After falling in love with Romani music at the age of 18, he ended up living in the Transylvanian village of Szacszavas during his ethnomusicology studies, where he learned to play the local music. 
Andrew Cohen (accordion) has been playing music every day since he was seven years old. He graduated from the Hartt School of Music in 2006 and after a long and circuitous journey, Eastern European accordion music found his heart. He travels regularly to Romania where he studies with maestro Ionica Minune, and to Montreal to learn from maestro Sergiu Popa. Andrew currently lives in San Francisco where he founded, and runs, the Village Music school.
Balder ten Cate (cimbalom), born into a musicians family, grew up in the Netherlands but was steeped in eastern European music from a young age, spending his childhood summers in Hungary listening to live music in the taverns every night. He studied Romanian music with cimbalom master Giani Lincan, as well as, after moving to the Bay Area in 2008, music from the Balkans with Rumen Sali Shopov. 
This show will also include Janie Cowan on the upright bass, and a mega-blowout with other surprise guests.
Tip jar: venmo @Andrew-Cohen-183
Chris Bajmakovich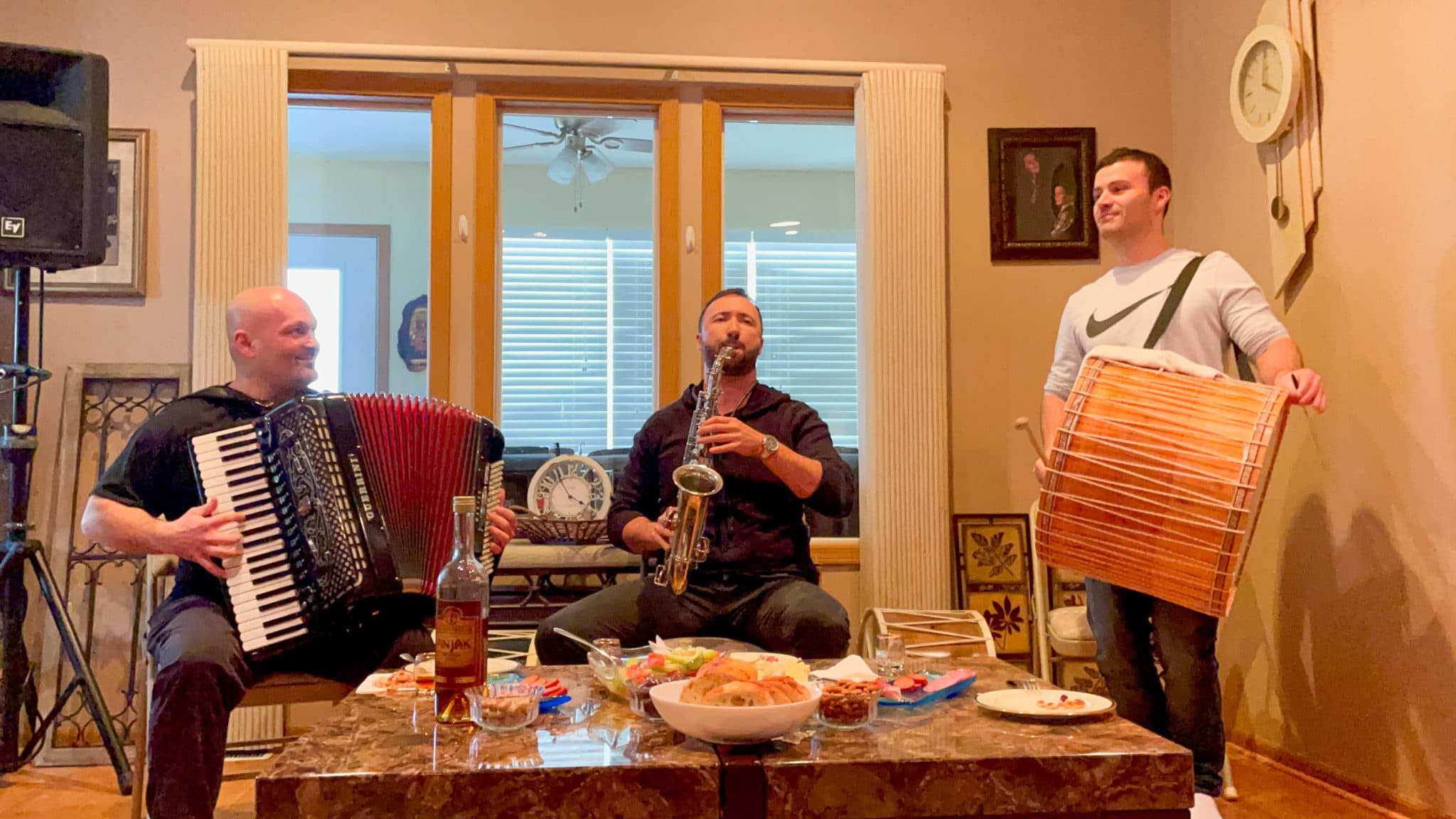 Chris Bajmakovich, born in Chicago into a Macedonian Rom family, began playing accordion at age 5. He first professionally performed with a band at age 14, and gave solo performances in smaller venues, playing at weddings, christenings, church dances, and private parties, primarily in the large Balkan immigrant communities of Chicago. He also toured throughout the US with Macedonian singers. Bajmakovich has performed with many well-known musicians, including Ferus Mustafov, Milan Zavkov and Sasko Velkoy. He performed at VOR's 2006 International Roma Day event and has recorded several CDs.
   Michael "Osem" Lawson (accordion) and David "Devet" Bilides (percussion) combine their extensive experience and talent to perform music from the Balkans and beyond. At Balkan Night NW, Osem i Devet are joined by singers Tedy Dimitrova and Dina Trageser, and bassist Janie Cowan. This versatile group can play hot 'n' fast, sweet 'n' slow, and everything in between. The music is mostly from Bulgaria, with some side trips to Macedonia, Bosnia, Croatia, and Serbia.
Tip jar: Paypal.me\MichaelLawson6
Kalin Kirilov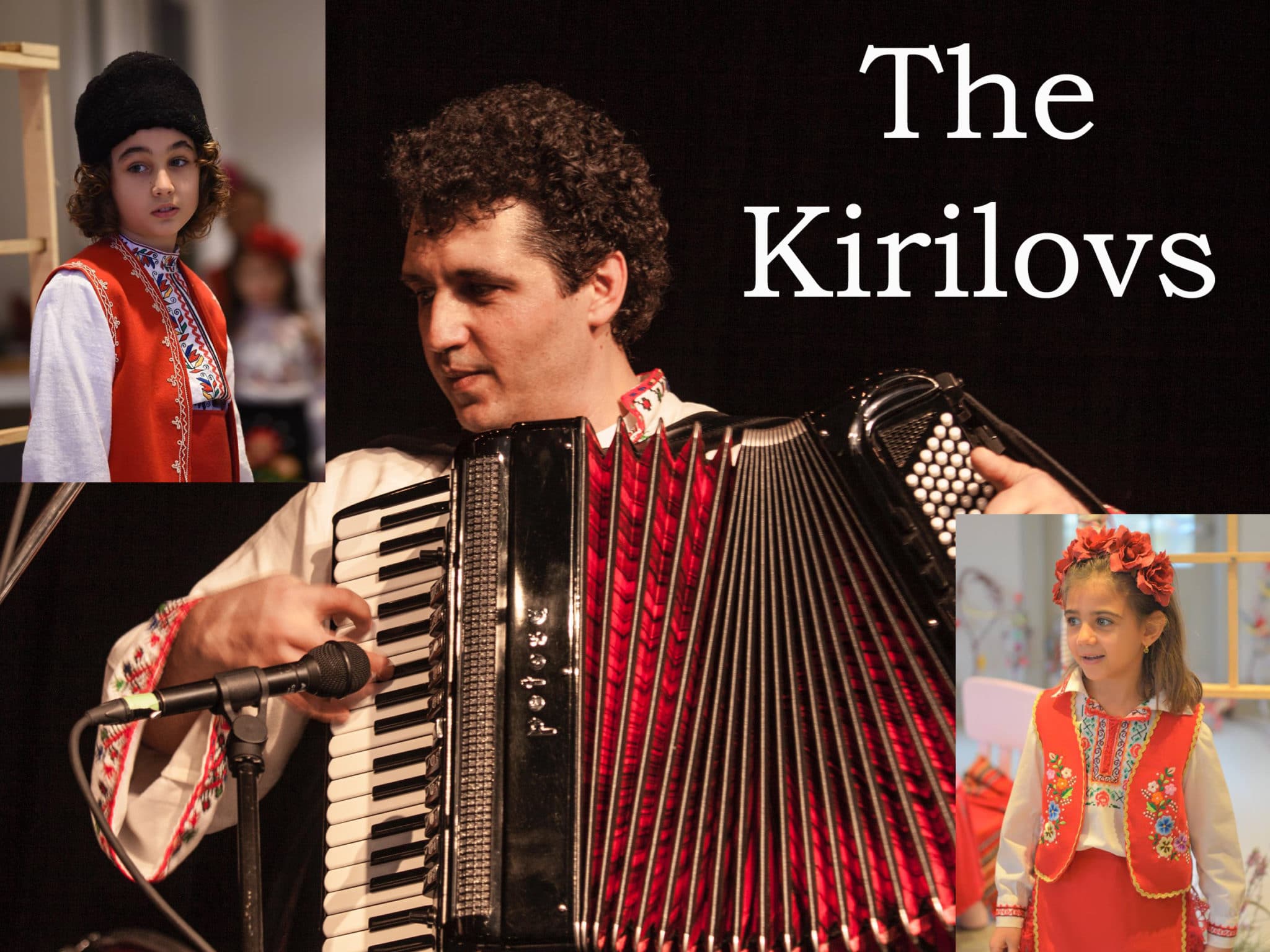 The Kirilovs band has been performing since 2018 for the Bulgarian Cultural Center of Washington, DC and the Bulgarian School of Baltimore. Stanley Kirilov (doumbek, tupan, and vocals) is 11 y/o. Stanley studies doumbek with Polly Ferber. Yana Kirilova (tupan and vocals) is 9 y/o. In February 2021, Yana and Stanley began studying Bulgarian singing with the Thracian singer Tsonka Dimitrova. Kalin Kirilov (digital accordion) is a Prof. of Music at Towson University. Kalin teaches music theory, ear training, ethnomusicology, and creative music technology.
The Kirilovs band performs mostly Bulgarian songs and dance tunes. In the past year, the band began expanding its repertoire with Romanian, Serbian, and Macedonian music. The digital instruments in the band include: a Roland FR-8x accordion, 2 Juzi samplers, and a Korg PA arranger.
PayPal tip jar donations will be used for Stanley and Yana's future music lessons.
Veselba
Veselba brings you traditional music from Bulgaria and Macedonia with authenticity and soul. They have been a staple at local events in LA (Cafe Aman, Laguna Festival, Macedonian Church festival) since 2002 and they are still going strong!
David Hernston (gajda/tambura/vocals) 
Norm Rosen (tambura) 
Linda Levin (tambura/dajre/vocals) 
Marko Danilovski (kaval/zurla/clarinet/saxophone) 
Laura Yee (vocals) 
Joan Hantman (vocals) 
Ian Price (percussion/vocals) 
Pieces on our video. 
Ovcepolsko Oro 
Neda voda nalivala 
Pasarelska  
Sandansko  Oro 
Staro Pomashko 
Bucimis 
Jove Malaj Mome 
Narodno 
Sedi Dimka 
Tip jar: Venmo is: @Ian-Price-48
Kaba Seattle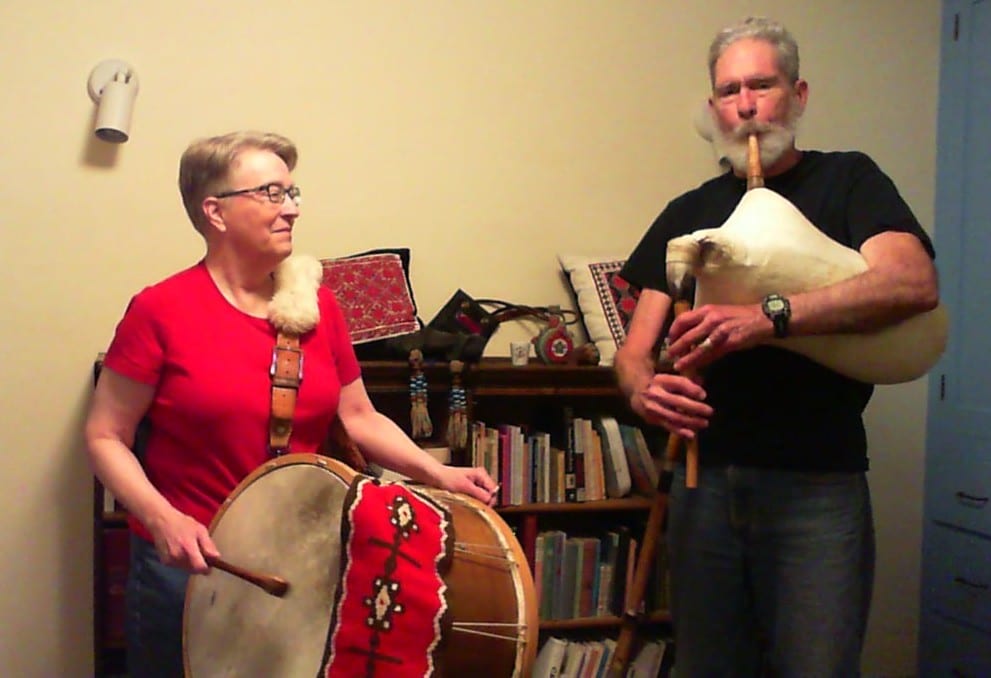 Kaba Seattle was founded about 15 years ago when several Kaba Gajda players wanted to play for the Seattle Folklife Festival. We'd been playing for our own pleasure for a while but Folklife gave us a focus and the band came together. We have played various events in various configurations ever since. The pandemic version is Jim McGill on kaba and Nancy McGill on tupan. 
The Kaba (big in Bulgarian) is also known as the Rhodope gajda. The Rhodopes are a part of the mountain range between Bulgaria and Greece.  These bagpipes are often played in groups and usually accompany songs. Most of the tunes we're playing have songs to them.  The pipes are noted for their deep resonance and low voice. A group of them at a distance sound like a swarm of very big bees. Look them up on YouTube to be amazed.
Tip jar: https://paypal.me/KabaSeattle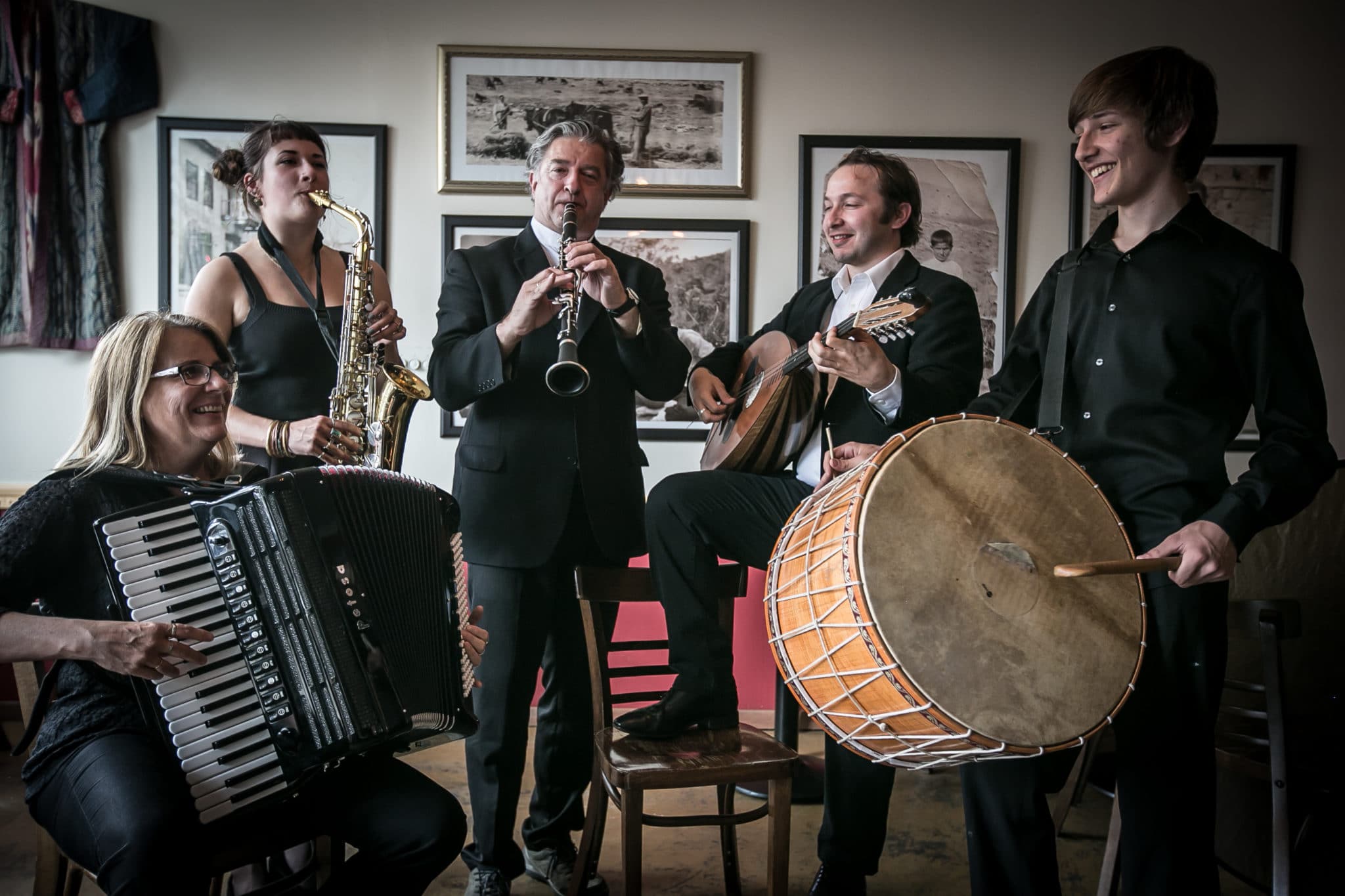 "Dromeno" means "traditional ritual" and is an apt name for this group, presenting regional music from across Greece.In the time-honored tradition of the Balkans, Dromeno represents the dynastic approach to music, where the children join the parents and then take flight in their own musical lives. Parents Christos Govetas and Ruth Hunter form the heart of the group, with Christos' deeply soulful clarinet playing and their vocal harmonies, honed over decades, into an effortless blend. Eleni and Bobby Govetas bring their considerable talent to many instruments, expanding the reach of Dromeno's musical expression, from traditional Macedonian brass, to Eastern Thracian folk tunes. Nick Maroussis rounds out the group weaving the music together with his skillful guitar and laouto playing.
Christos Govetas: clarinet, voice
Ruth Hunter: accordion, voice
Eleni Govetas: saxophone, violin
Bobby Govetas: daouli, defi
Nick Maroussis: guitar 
Tip jar: paypal.me/govetas
Palamidhi is a musical duo comprised of members from the Seattle based band Dromeno. With Eleni Govetas on violin, guitar and voice alongside Nick Maroussis on bouzouki, laouto, and voice they explore the music of the Greek islands as well as the urban folk music of the Greek underbelly. Thanks for listening!
Taman brings their love of Balkan music and heritage to every performance. They are known for creating a joyful and heartfelt experience. You are invited to sing along, dance along, and listen as they bring you into their circle of community.
John Morovich, accordion & vocals
Talia McGill-Kandžić, vocals